Raise money for your community with our soup!
Here to buy soup for a fundraiser? Click below to start shopping!
Delicious. Easy.
Contact Free.

A fundraising experience easier and more delicious than you ever thought possible! We're here to change the game.
Delicious
Our vibrant soup is scratch-made using simple, whole ingredients, nothing artificial, and we support small, local farms using sustainable growing practices. It's real, delicious soup that people absolutely love! We make it fresh and deliver it frozen.
Easy
We take care of the logistics so you don't have to. Soup is purchased on our website with unique codes for your group. We deliver it to their doorstep within 2 business days of their order!  We track the sales with code redemption. You get paid. It's that easy!
100% Contact Free
Sales get done via calls, texts, emails. Buyers purchase on our site. We take care of delivery. 100% contact free for you and your group!
We can't wait to work together with you on positively impacting our community. You can learn more in our program summary and FAQ section below.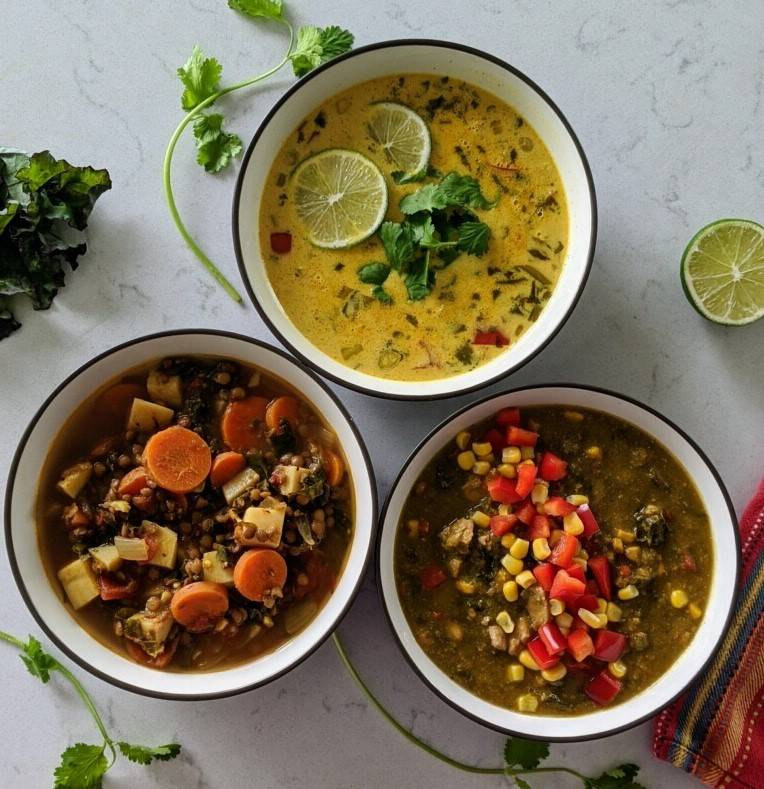 Fill out the information below and we'll reach out to you to kick it off!
Frequently Asked Questions
Individuals in your organization will email or text out a link to our website and a unique code to their network. We track the amount your organization raises through code redemption at purchase; your choice of one group code or codes for each individual.
Your group's network will shop and order on our website, no different than anyone else buying soup on our website! At checkout, they will enter your group or individual code so their purchase is attributed to your campaign. We then keep track of all the sales attributed to your codes!
We deliver the soup to the buyer's doorstep! Absolutely no distribution logistics for you and 100% contact free. We take care of it all and your buyers will get their product within 3 days of ordering. Our soup is made fresh and delivered frozen in 1 quart containers.
How Much Can My Group Earn?
Your organization earns based on three sales volume levels achieved during the fundraiser:
1.  Under 1000 quarts – $4 per quart
2.  1000 quarts or more - $4.50 per quart
3.  2000 quarts or more - $5 per quart
How Long Does The Fundraiser Last?
Our standard fundraising period is 2 weeks long. You will get a sales progress report 1 week into the period. There's no limit to the number of times your codes can be redeemed during the fundraising period.
Is My Group Eligible For A Simpls Fundraiser?
Our goal is to positively impact the community by supporting local, providing healthy and sustainable soups and giving back to groups making a difference. If your group shares a commitment to positively impacting the community, we can't wait to work with you!
Why Didn't This Exist Years Ago?
Great question! We're not sure either. But we're sure glad to be working with you to positively impact our community!